Welcome to the page dedicated to the preservation of
Spanish Motorcycle legend history.
AKA:....Al "Chuck" Sandy's On-line Motorcycle Museum.


WE BUY BULTACOS!
"any condition"
As collectors, we are
always interested in buying Bultaco parts, basketcases, literature, etc.

However we do not sell parts!
Wanted: Bultaco Motorcycles; .......any condition!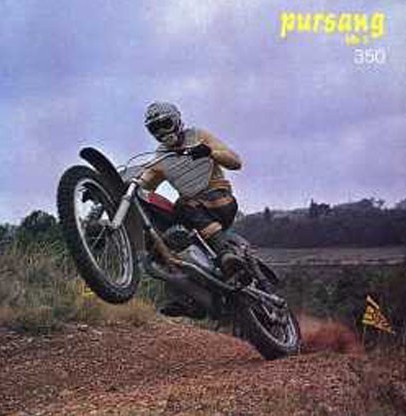 Viva Bultaco!
I select first gear. The thoroughbred pulls, as if alive. It's crisp snarl, bellowing strength and power, demands attention and concentration. The adrenaline starts to flow.
I ease the clutch out .... First, ..Second, ..Third.... the wildlife scatters as I blast down the path, trees only a blur. The red Bul's rapid heartbeat, hungrily consumes every inch of ground we overtake.... Fourth gear, and the machine seemingly becomes weightless.... I then maneuver a flying feather....